Individual & Family
Health Insurance
Are you paying too much for your health insurance? Don't have health coverage yet? Want to explore your options? We will help you review your individual or family health insurance needs and offer information and choices to guide you step-by-step to the most appropriate and affordable health care coverage.

Advantage & Medicare
Supplement Plans
Are you confused about what Medicare does and does not cover? You're not alone! We help you put together the puzzle of Medicare health plan options to find affordable health coverage options that fit your needs, including Medicare supplements, Medicare Advantage Plans, and Medicare Part D Prescription Drug Plans.
Group Health
Insurance Plans
The cost of providing health insurance benefits for employees continues to rise, but it remains an important tool for recruiting and retaining talent for your company. We will help you navigate options available and develop a health insurance benefits programs that makes sense for your company and your employees.
Click the logos below to view plans

Health Insurance Solutions & Benefits LLC is not affiliated with the Federal Medicare Program.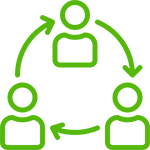 Health Insurance Alternative
Are you looking for an alternative to traditional health insurance? Medi-Share is a non-profit medical cost-sharing program provided by Christian Care Ministry. Multiple plan options are available with affordable health coverage for individuals and families, groups, as well as Seniors with Medicare parts A & B.
Click the logo below to view plans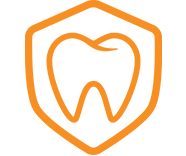 Dental insurance plans include negotiated discounts with in-network dentists, and cover routine check-ups, x-rays, and cleanings. Basic care like fillings is often covered at a higher rate than major dental treatments like root canals and dentures. We'll help you understand the options and select affordable dental insurance.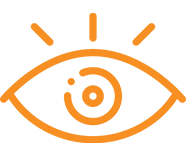 Vision insurance is typically separate from your medical insurance and is designed to reduce your costs for routine preventive vision care such as eye exams, prescription eyeglasses and contact lenses. Elective vision correction surgery such as LASIK and PRK may be eligible for discounts in some vision insurance plans.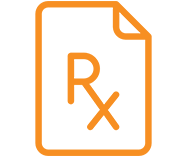 Health & Prescription
Discount Program
While they are not a substitute for health insurance, medical discount health care programs can help reduce your cost for things not covered by health insurance, such as dental, vision, hearing or prescriptions. Plans provide negotiated discounts on specific services or products from participating providers.
Health Insurance Solutions & Benefits, LLC
Independent Registered and Licensed Health Agent
Serving Individuals, Families and Businesses across Eastern Wisconsin
Medicare, Individual and Small Group Health Insurance Plans
Why work with an independent agent to choose health insurance?
You pay nothing for our expert guidance. We receive a small commission that is already included in the price of every health insurance plan. It will never cost you more to work with an agent.
We are highly trained and state licensed, so we can help you understand the differences between plans and how your coverage actually works.
We're there for you after you enroll in health insurance. We can help you re-evaluate your coverage each year before open enrollment, or whenever you have a life change and need to update your coverage. We can also be your advocate with the insurance company when you have questions about benefits or claims.
How Is an Independent Health Insurance Agent Different from Other Insurance Agents?
There are two types of insurance agents: independent agents and captive agents.
Captive agents work exclusively for one insurance carrier and are obligated to give business only to that company. Some examples of captives include American Family Insurance, Allstate, State Farm, and Farmers Insurance. The captive agent works for the insurance company, not the customer.
As independent agents, we represent multiple insurance companies with a wide range of programs and specialties. This allows us to look at your unique situation and find the company that offers the coverage that best suits your needs at the best price.